Optimising your Business Efficiency through technology.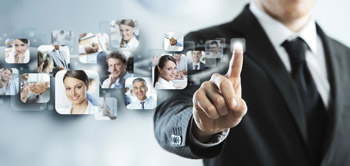 30 years ago, if collaboration or discussion was required in a business, it was either handled in a face to face situation (ie. meetings) or via Email.
Then came software that allowed communication internally and via the web. IRC was first introduced in the very early 90's and remained a strong platform for a long time. ICQ came along around 1996 soon follow by Yahoo messenger, Microsoft messenger and eventually Skype. Admittedly there are a few steps that were in between but up until recently they were the biggest players over the last 20 years.
In 2017 Microsoft released Teams. Labelled as "a unified communication and collaboration platform that combines persistent workplace chat, video meetings, file storage, and application integration" it was released as a connecting platform in a business environment that allowed a deep level of collaboration and communication.
Gone are the days where you had to call or walk over to someone to ask a question, have a discussion or even collaborate on something. With the introduction of Teams you have the ability to ask questions immediately, as well as hold meetings remotely without the need to book a meeting room. It allows the sharing of documents, spreadsheets and slideshows in real time.
With integration of over 140 apps, the ability to customize the interface to suite your needs, the access to create multiple rooms/groups as well as make voice and video calls, Microsoft Teams has bridged the gap in communication within an office or building.
There are a number of choices and solutions out there. Deciding which is right for you can be a challenge. If you would like further information or guidance through the technology forest, ask us here or give us a call on 03 98365711
Karaco