Do you want to grow your business?
There are many ways to do so. In this article we identify methods that will help you grow your business.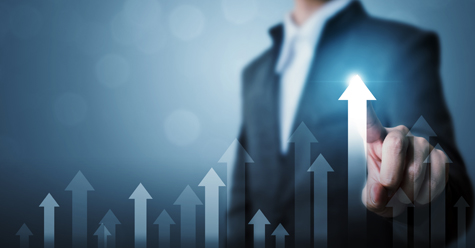 These methods include things like understanding the importance of marketing, knowing how social media can be used as a tool for growth, and using email campaigns as well.
1) Define your ideal customer.
Many business owners don't know who their ideal customer is, and this can make it difficult to create a marketing strategy. If you want to grow your business, start by defining the person or people that are most likely to buy your product or service.
What's their age?
Where do they live?
What are their interests?
What's their age?
The more detailed the information, the better. You can use this info to do a little research and find out where your target customers gather online and offline. This will make it easier for you to reach them!
2) Develop your USP (Unique Selling Proposition)
Be specific about what it is that you offer to your customers. What are the benefits and why should they choose you?
Having a USP will help set you apart from competitors, as well as give potential clients more information on which products or services to purchase from you instead of someone else.
A Unique Selling Proposition (USP) will stop you from competing on price and will instead focus you on what sets you apart from the competition.
The USP can also be thought of as your competitive advantage, which will help set client expectations for whatever else you offer to them. It's important that this unique selling point is something worth noting and not just a "nice-to-have."
3) Set goals and KPI's
Every business needs goals and KPI's in order to measure its progress. When setting your goals be sure they are SMART and that you also set deadlines for achieving them.
SMART stands for Specific, Measurable, Achievable, Realistic, and Time-bound.
An example of a SMART goal could be: "by October 31st I will have grown my social media following to 500 people."
Setting goals will help your business to progress and also motivate employees within the company because they know what needs to be done in order to reach their targets.
4) Train your team
Have you noticed a lack of productivity in your office lately? Are your employees not working as hard as they used to? If so, it might be time for regular team training.
Team training can help with morale and employee satisfaction, but also has many other benefits that will increase the overall success of your company such as increased teamwork, higher accountability, improved communication skills (and more).
Regular training sessions can also help keep your employees up-to-date with the latest trends and skills. Training is an investment, but it's a wise one that will produce results. Think of all the benefits you could receive from investing in team training: increased productivity, better skills, and improved morale.
5) Automate the routine
As a business owner, you are often the one who is in charge of making sure that everything runs smoothly. This can be difficult when there are so many moving parts and daily tasks to keep up with.
In order to make your life easier, it's important to start creating systems within your company. By doing this you will have a better chance at being more efficient and productive as well as having less stress on yourself.
You will save time by not needing to repetitively do the same task over again
You will be able to spend more time focusing on what really matters for your company without forgetting anything
Many different people can share responsibility for completing tasks
The idea of systems in business may seem overwhelming at first, but it can be a powerful way to improve efficiency.
6) Sell higher-margin goods and/or services
It is a common misconception that when you are selling something, it should be the lowest priced possible. The goal of any business is to make money and there will always be people who can't afford your goods or services.
By selling higher-margin goods and/or services you will have a higher overall profit margin and your expenses and operating costs may be lower, which means that there is more money left over for your business.
7) Take time out to work ON your business
As a business owner, it's easy to get caught up in the day-to-day of running your company and forget that you need to dedicate time specifically for working ON the business. Find some time to remove yourself from the business and go somewhere you can focus on things like planning and business growth strategies.
It's not always easy to grow your business. There are so many factors you need to be aware of and manage, but we know it can be done. We hope you enjoyed our 20 different ways that have helped other small businesses just like yours succeed - what will you do first? Time to make a plan and prioritise!
8) Develop an email marketing plan
It's a common misconception that email marketing is dead. In fact, the opposite is true: Email reaches 41% of all adults every day and remains one of the most popular communication channels for B2B marketers.
Here are 4 benefits of staying in touch with your customer via newsletters and email.
Stay in touch with your customers- A newsletter is a great way to keep up contact with your customers by sending them relevant information that they will find valuable, interesting, or engaging.
Build trust- Sending regular emails to past clients can help build trust as it shows you care about their continued success and the value of what you offer.
Educate and inform- Newsletters are also a great way to educate and inform potential new clients on what they can expect from working with you as well as provide tips for using products or services effectively
Showcase work- Give people a sneak peek into the types of projects they may be interested in.
Make sure you are sending them content they will find valuable! If you send them information that is not relevant to them, they will stop reading your emails and unsubscribe.
9) Create a social media account on all of the major platforms.
Social media has evolved into a powerful tool for businesses to connect with their customers and potential customers. With so many social media platforms available, it can be difficult to decide where you should focus your attention.
If you are a business owner, it is important to have an account on all of the major social media platforms. Increased visibility on social media means increased brand awareness and builds customer loyalty and advocacy (which is priceless).
This is one of the easiest things that anyone in business can do. It doesn't require much time or effort and it's an easy way to reach new customers who may not know about your company yet!
10) Find influencers in your industry and create relationships with them.
Influencers are people who have a large following on social media, blogs, or other platforms. You can find influencers by searching for keywords related to your business on the internet. Then contact these individuals via email to ask if they would be willing to post about your company!
As more and more consumers turn to social media for information about products and services, it should come as no surprise that these individuals can be extremely valuable assets in your company's marketing strategy.
11) Create your Google My Business Listing
In order to be found online, it is helpful for your business to have a Google My Business listing. It's imperative that the information on this page is accurate and up-to-date.
The benefits of having an account are: users can see your reviews, view photos from customers' visits, find out more about you as well as find contact information and opening hours..
12) Create an email opt-in on your website.
Make it easy for customers to sign up for updates and promotions from your company, this will make it more likely they will buy from you.
Create a sign-up form on your website or blog that leads the user through an easy email opt-in process and make sure to use language that is friendly, persuasive, and makes them want to subscribe. Make the call to action clear so people know what they are signing up for.
13) Send offers through direct mail
Direct Mail is still a very powerful and cost-effective way to market. There are so many ways you can do direct mail. For example. you could send out a direct mailer with coupons to all your customers in your database.
The key to effective direct mail is to make it relevant to your customers. Imagine if you had a restaurant and sent out an offer for a free appetizer with the purchase of another meal?
14) Start a YouTube channel
Video is fast becoming the dominant form of content consumption. Only 42% of marketers are currently using video, but it's one of the most effective ways to reach an audience.
Create videos that answer common questions or provide industry-specific knowledge. You could create a 'How to' video or do product reviews. Whatever you decide your video should be easy to understand and short.
Create a channel that includes your business name as the title, for example, "ABC Marketing Consultants" then use this in every single video you create to grow an audience on the platform.
Use tags properly when uploading videos: include keywords or phrases related to what you're talking about.
15) Run helpful events or training
Free events or training is a great way to engage with potential customers. You could offer free talks, seminars, or workshops on topics relevant to your business.
You could also use webinars as a way to reach more people and make it easy for them to attend. Webinars are good because they allow interaction between the presenter and the audience, which can be a good way to build rapport.
16) Enter local Business Awards
Local business awards are a great way to get your business seen and noticed. Entering a local award program is usually free. Even if you do not win the award, you may be listed as a finalist for the award.
Winners usually get free exposure plus they can use the award as a reason to run advertising.
17) Do Joint Venture Marketing
Partnering up with other businesses that share your audience can exponentially increase the number of people you reach.
One example is for small businesses that offer services like landscaping or plumbing: partner up with other service providers who do work in those fields or deal with the same customer base.
If you offer a service that's so specialised it doesn't often cross paths with other services, then search for complementary businesses and see if they are interested in partnering up.
18) Set up a customer referral reward program
A customer referral program is a great way to grow your business and get new customers. To create a successful referral program, you'll need to create a referral program and clearly define what qualifies as a successful referral.
As an incentive, you'll need to provide a reward for the person who successfully refers a new customer. You can offer incentives such as cash rewards, free products or services, and discounts.
Successful referral programs differ based on companies' needs so it's important to think about what your company needs are before setting up any type of referral program.
19) Support your local community
We all know how important it is to support our local community in which we live. Businesses that give back to their communities are more successful because they have a loyal customer base, the community benefits from increased employment opportunities, and an overall healthier economy.
There are many ways your business can get involved with supporting the local community.
Volunteer at organizations in need of help
Sponsor a sports team
Support arts initiatives
Buy products locally
Donate time or money
Be aware of green practices
Share your knowledge
Let's make our communities stronger together by giving back!
We are here to guide you along the way don't hesitate to ask here or call us on 03 9836 5711.