Is your Domain Name in danger?
A new format of domain names launched in March 2022. These are called .au direct names. An .au direct name is a domain name where the .com, .org or .net is removed.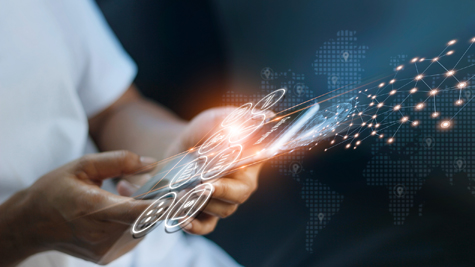 When .au direct names launched on 24 March 2022, all .au direct domain names that correspond to existing domain names in the .au registry prior to launch were placed on Priority Hold for six months until 20 September 2022.
By placing the existing names on Priority Hold, the .au direct names are prevented from being registered by others, enabling existing registrants the first opportunity to register (Priority Status) the exact match of their existing domain names.
Registrants of existing .au names will then have six months to apply for Priority Status to register the .au direct match of their name, if they would like to licence it.
For example, the registrant of company.com.au can apply for priority to register company.au.
In most cases the applicant will be allocated the .au direct name soon after they apply for it.
In a small fraction of cases there is the potential that more than one person will apply for the same reserved .au direct name. This may occur where different registrants hold the same name in different namespaces. This is known as a contested name.
For example: both company.com.au and company.net.au are registered but to different businesses.
Both are eligible to apply for company.au.
In these cases the .au direct name will be allocated according to priority categories determined by the existing domain name licence creation date and the priority cut-off date of 4 February 2018.
What is the danger if you do not register?
If there are no applications for a reserved .au direct from an eligible registrant name during the six-month Priority Allocation Period, that name will become available to the public on a first come, first served basis at the close of the Priority Allocation Period. This means that anyone can register and use a domain that looks very similar to yours. This could mean that your company name becomes attached, at least to the public eye, to activity outside of your control.
There is no obligation to apply to register the .au direct exact match of your existing domain name if you don't want it. Your existing domain names will all continue to operate as normal regardless of whether you take up the option to register the matching .au direct name.